ABOUT US

We are a boutique-style portrait studio that includes professional hair, makeup, and wardrobe styling in every session. Our accredited and multi award-winning master portrait photographer believes in the intrinsic divine beauty in everyone. She is on a mission to provide you with tangible proof of its existence.
My first year of motherhood was rough. I felt more comfortable behind a camera than in front of one because I thought my body was not ready to appear in photos. Looking through my family albums, I noticed that for a whole year I had no images of my daughter and me. And, I cried because my own insecurities had kept me from documenting such a beautiful year in our family. I couldn't go back and redo it. So, I decided that it was time for a change. I didn't know how to see myself as Sophia and Daniel (my hubs) saw me, but I knew it was time to stop hiding. Slowly but surely, I got back into my family photos. It was surprisingly difficult. But without me, something was missing and I wasn't going to allow more regret in my life. 
I didn't know how it felt to be a mature woman being photographed by a professional who actually saw my beauty the way my daughter and husband did. I knew I had to experience being in front of the camera to better serve my clients.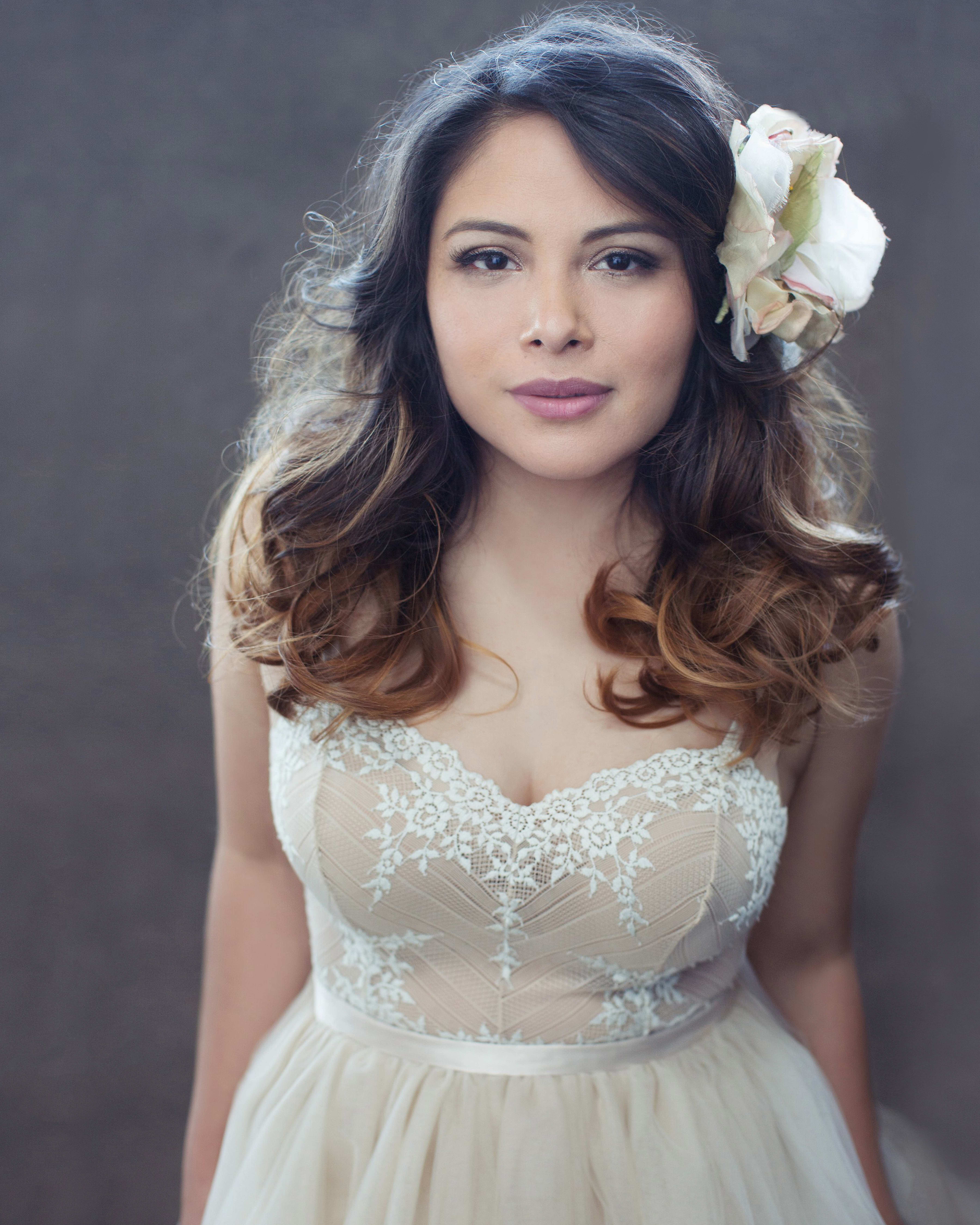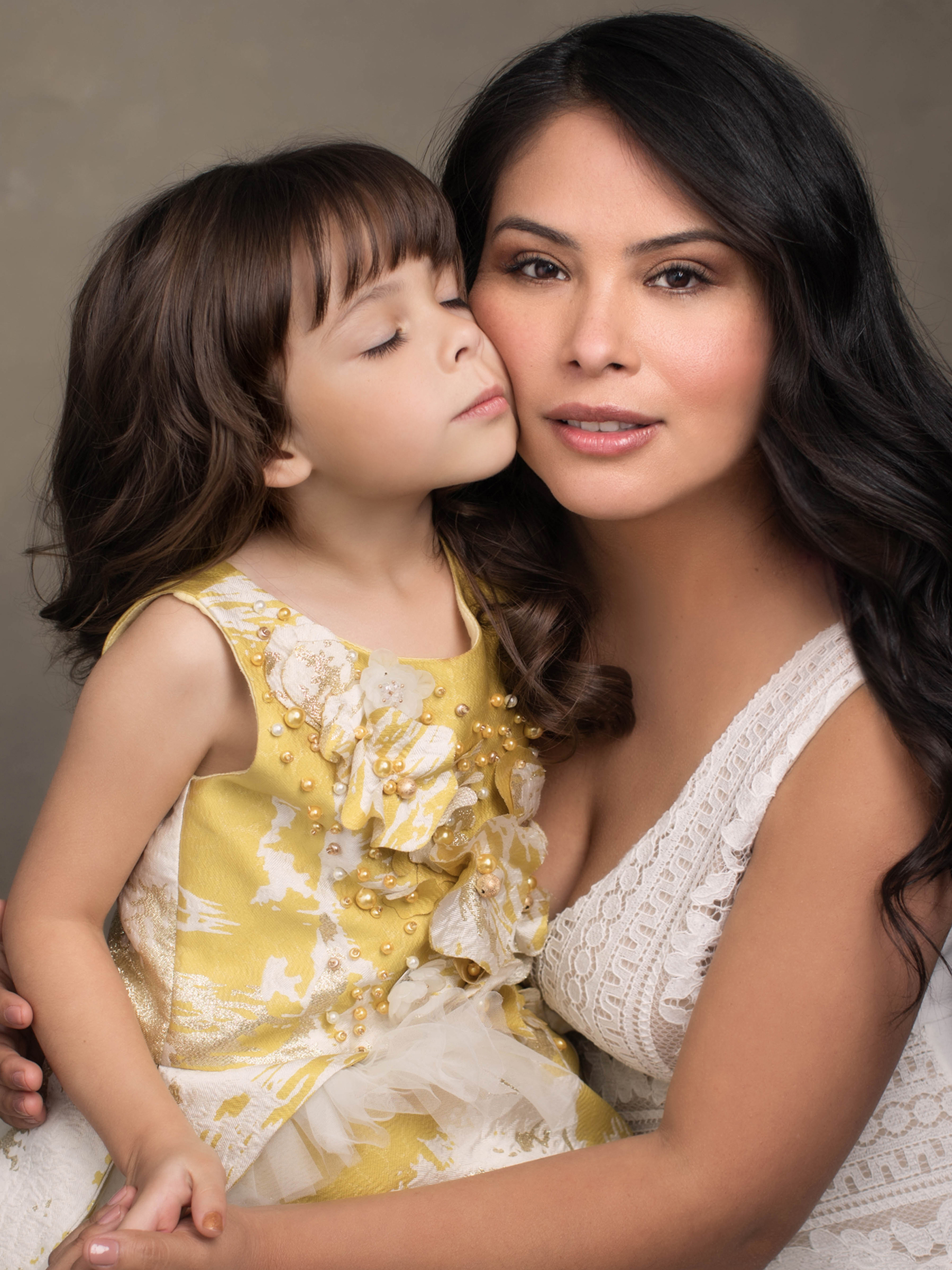 PHOTOGRAPHY BY EMILY LONDON
Most photographers throughout my life had failed to see it and I had started to believe it wasn't there. I flew to Los Angeles for my own photoshoot. It was so much fun and so nerve-wrecking at the same time! My photographer's team did my makeup, my hair, and styled me. And then, there I was, in front of the camera. I hadn't felt so vulnerable in a long time.
Was I looking in the right direction? Was my smile natural? Did my nerves show? Would I love my images? She calmed my nerves, and gently coached me. For a moment, it was just the two of us, chatting and laughing like old friends. The camera disappeared. It was a journey of joy, healing, and self-acceptance. I didn't just love my images, I fell in love with myself and that's what I want to do for my clients. I believe this quote says it all: "And just as the Phoenix rose from the ashes, she too will rise. Returning from the flames, clothed in nothing but her strength, more beautiful than ever before." That experience made me very sensitive to the needs of my clients. I know how it feels to be alone in front of the camera, unsure of how you will come out.
That's why your comfort is my main concern. We'll do your hair. We'll do your make-up. We'll laugh. We'll become good friends. When I start taking pictures, you'll be ready. Let's meet over tea, coffee, or water. Tell me, how do you dream of being photographed.
Saray started her photography career in 2015 and in 2017 she began her accreditation journey with The Portrait Masters: An accreditation program explicitly for portrait photographers and a recognition of 'high professional standard' which ensures that clients are working with the true professionals of the industry.
publications & Exhibitions

"Everything about it is great! The makeup, the hair, the photos, the people. EVERYTHING!!! I felt so comfortable and the photos looked amazing!"
Devina Sanjaya

"Look no further for the best photographer in Knoxville, because you've found her — it's Saray! She's got you covered — from makeup to hair, branding and styling choices, even poses and smiles — she's the absolute best! "
Megan Cook

"Absolutely love her work, it's magical and breathtaking! Saray pays attention to the smallest details to make sure your portraits are perfect. I cannot express the level of luxury and professionalism I experienced."
Raquel Lietart

"The entire portrait experience is personalized, which helps create a portrait that captures your true nature."
Seema Singh
MON – FRI
8:00 - 6:00pm
BY APPOINTMENT ONLY
Don't be shy. Let us know if you have any questions!