Meet the Sanchez Family
Family Portrait Feature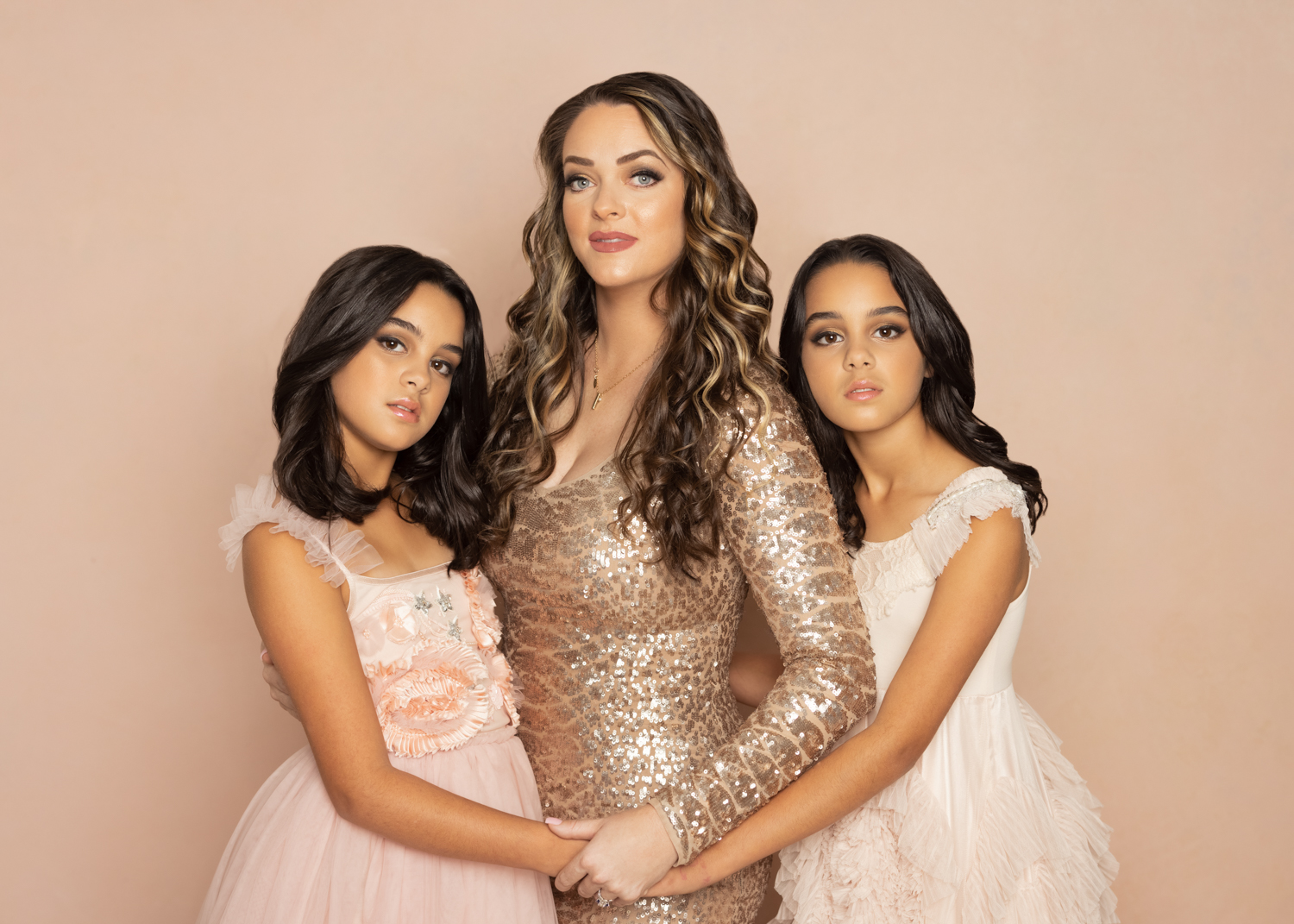 Emma was born and raised in Phoenix, Arizona before making a home here in Knoxville, Tennessee. She is a seasoned Medical Sales professional and consultant with an expertise in infection prevention. She is a wife and mother of "three incredible children."
Outside of her profession, Emma loves soccer and volleyball and shares these passions with her children. Also, she enjoys working out with her husband lifting weights and biking.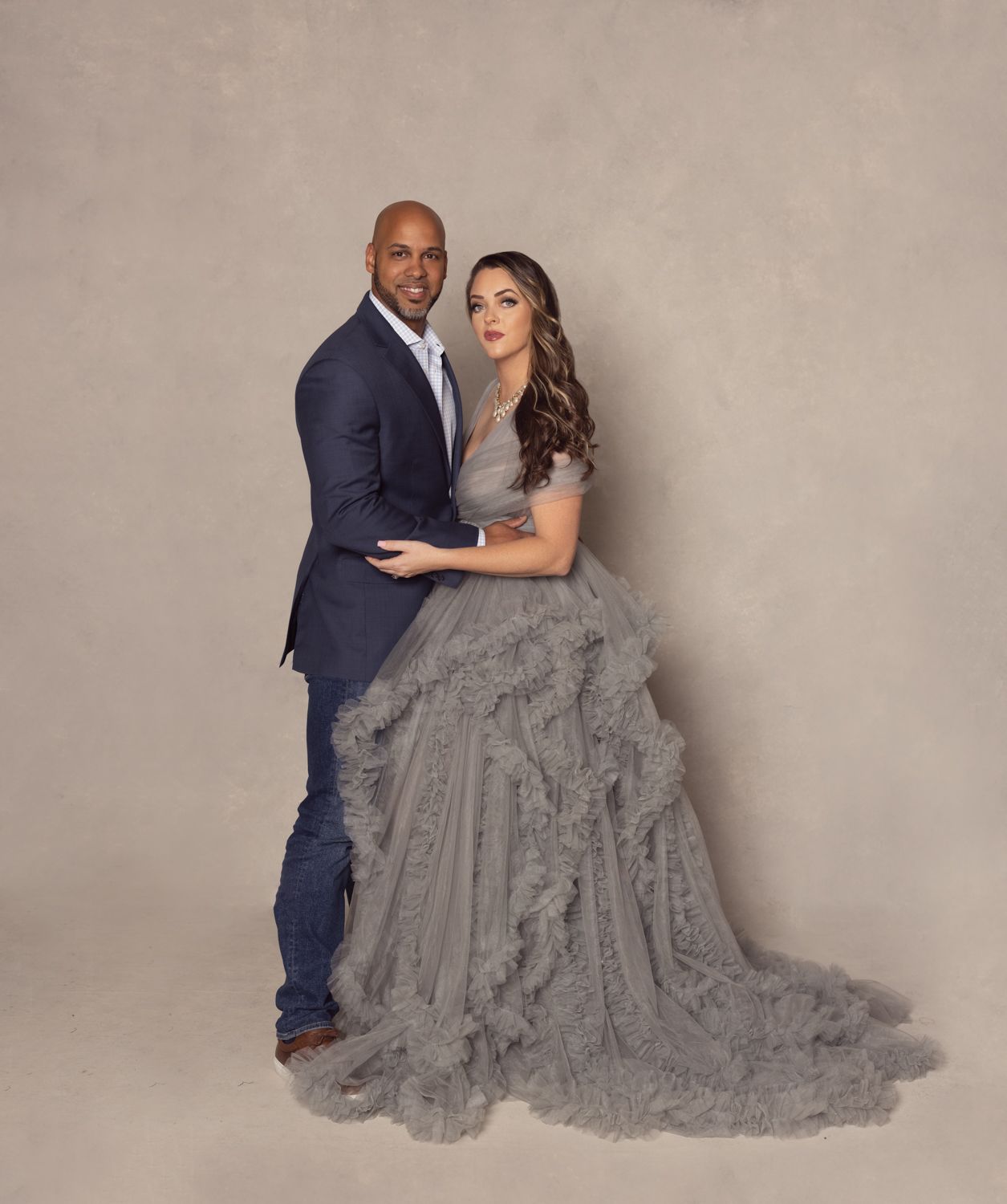 "Henry Sanchez is one of the best loan officers in Tennessee," says Emma. He works for Princeton Mortgage helping people achieve their dreams of being homeowners.
Emma also describes Henry as a "stellar athlete." When time allows, he is into fitness and volleyball, just like his wife.
Elayna, Clara, and Boston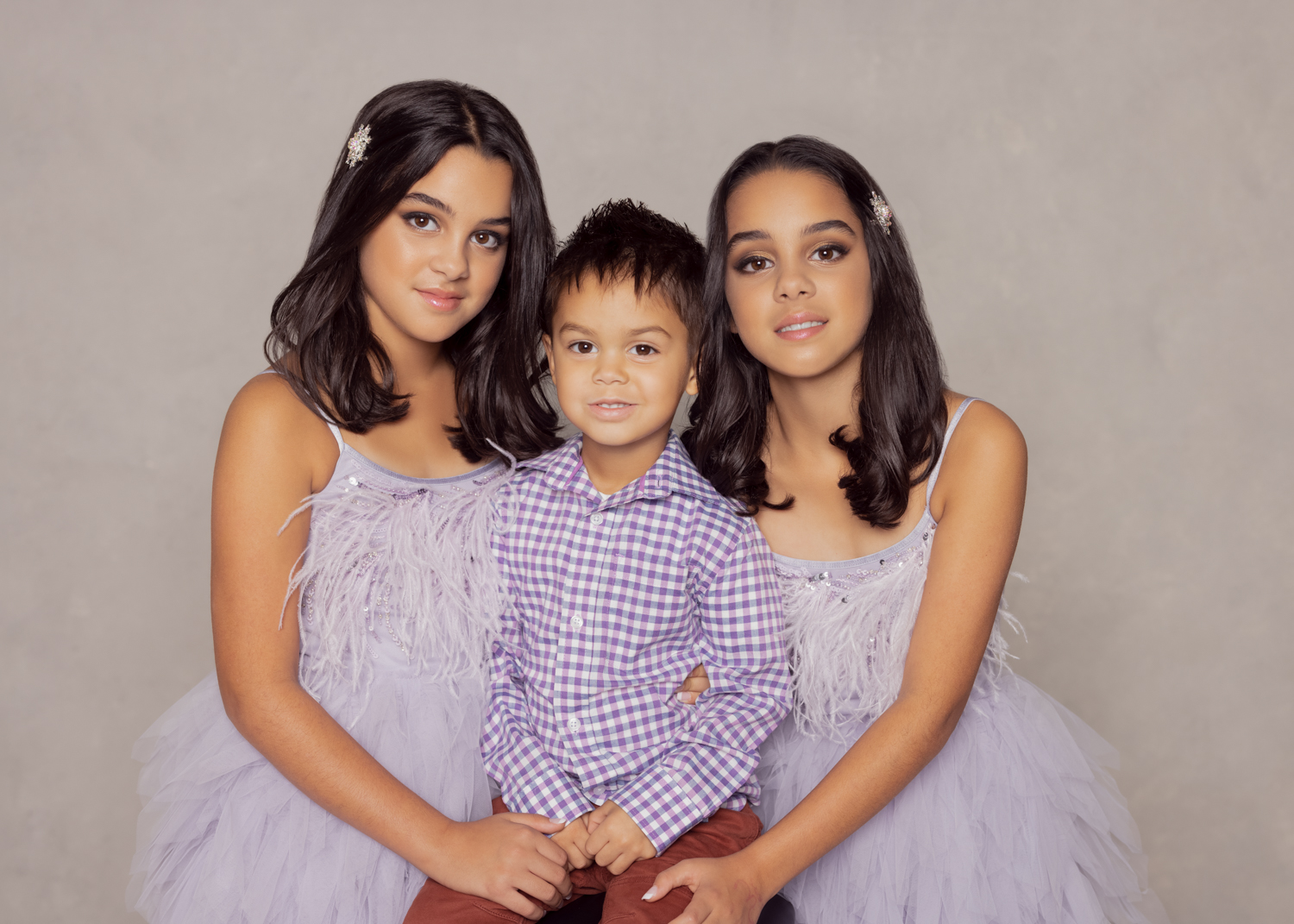 Emma and Henry have three kids: Elayna, Clara, and Boston. Elayna and Clara are twins and are eleven years old. Boston is four. "The girls are as competitive and spicy as can be!" says Emma. Boston loves to climb and loves to be into whatever his sisters are doing – "they are his favorite people." Boston will soon be playing soccer and baseball. The Sanchez kids are very active and busy!
Why Taylor-Roman Portrait?
"There is no one better than Saray and her team to capture these priceless gems… we chose Taylor-Roman Portrait because we needed to capture each member of our family and freeze time for this very season we are blossoming in."
The Sanchez Family Photoshoot Experience
Prior to the photoshoot, Emma and Saray discussed visions. Everything from color schemes to outfits to expectations. They created a plan for the photoshoot.
The day of the photoshoot, The Sanchez family was welcomed with smiling faces and excitement. Emma says, "It was like we were celebrities and actually modeled as if we are professionals!"
Their most favorite parts of it were the positive vibes and high energy. Not only did they leave with beautiful memories and photos, but they also left with "the ultimate gift": newfound confidence.
"It is a 5-star experience; more than just a session, if you will."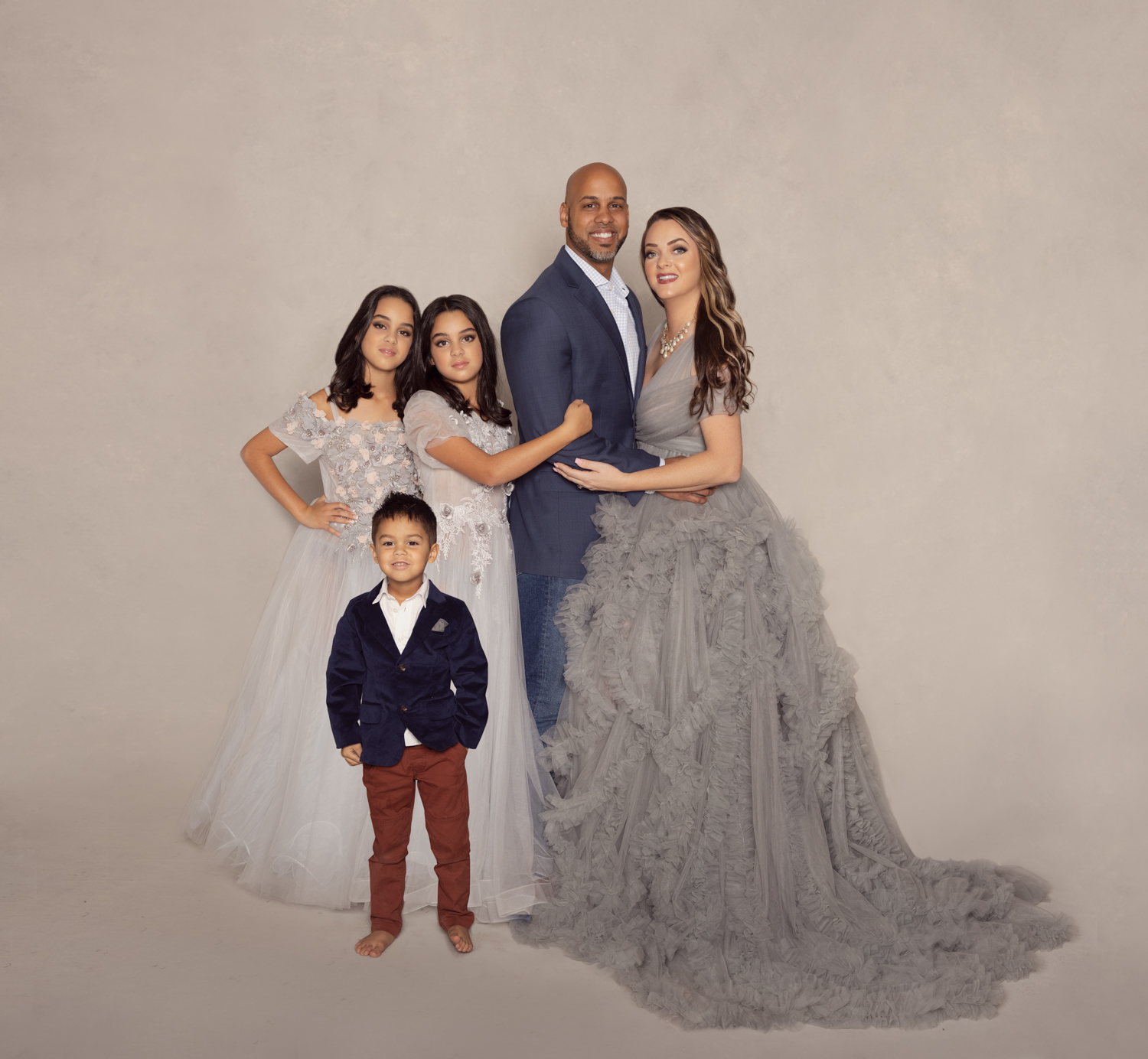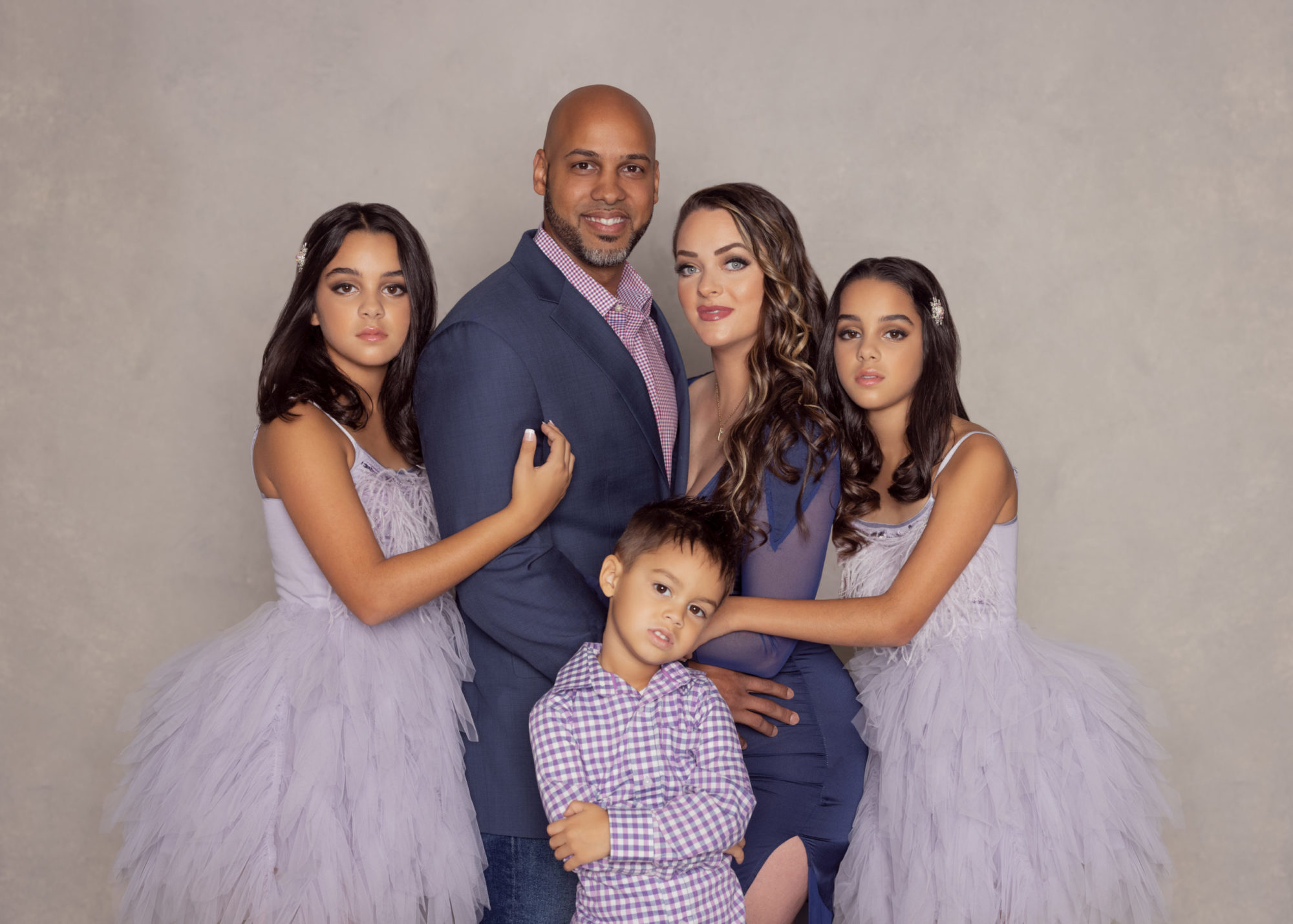 We asked Emma to choose a favorite image, and her response was this: "Do I have to choose just one favorite???" The family loved the pictures too much to pick just one to take home.
One that particularly stood out to Emma was the family photo.
"…it blows me away each time I look at it. It reminds me of how far we have come as a family, we are so humbled with what God has done in our lives and the love he has blessed us with and for each of our children. I am living in a life I once could only dream of."
What Do These Portraits Mean to the Sanchez Family?
"These portraits are worth more than I can articulate, just to list a few things Taylor-Roman has captured in this shoot are youth, elegance, glamour, success, passion, grandeur, strength, confidence and love. They are finished and regal memories we will treasure forever."