Siobian Jones and The Mighty Wig
Siobian Jones is a wig expert based here in Knoxville. Her business, The Mighty Wig, is centered around creating stunning wigs from natural hair to extravagant photoshoot pieces. In 2003, Siobian entered the hair industry. She's always had a fascination with hair. She officially started making wigs as an "artistic outlet" in 2010 but professionally in 2013.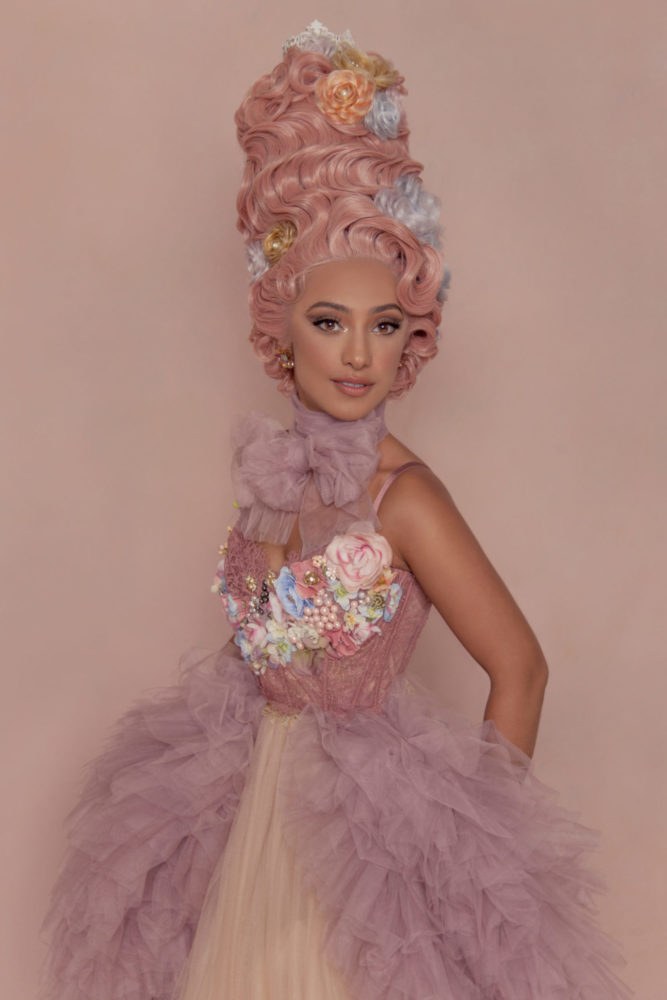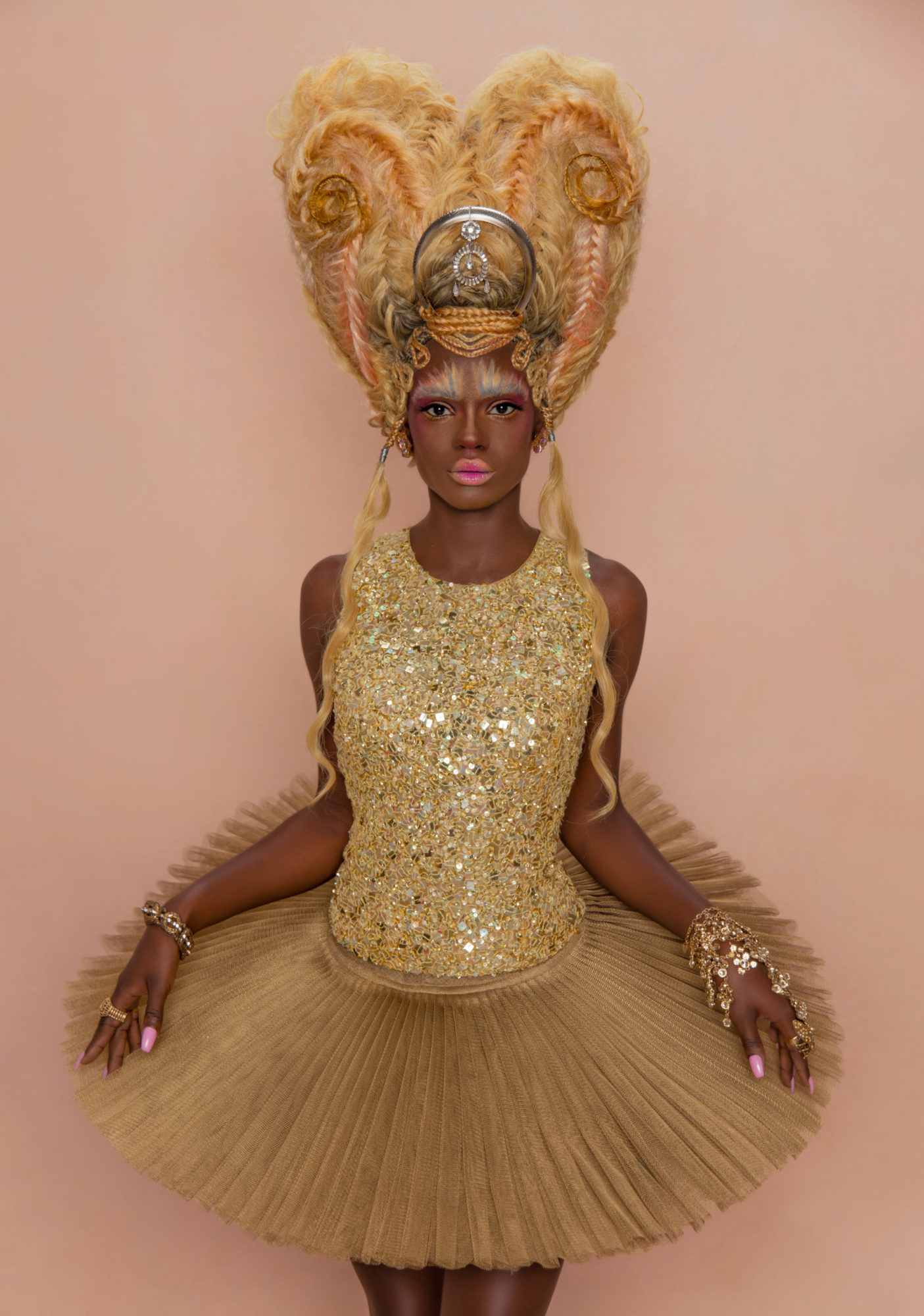 Siobian shares her passion for wigs
"As far back as I can remember, I have always been enamored with hair. When I meet people, their hair is the first thing I notice. And not in a judgmental way, more in an analytical way.

"My passion for hair started to include wigs when I started working in theater. I fell in love with the process of ventilating immediately. Ventilating is the art of tying hair into lace to create a wig. I find so much calmness when I ventilate.

"When people see me ventilate, they tell me I am so talented. And I just say, no, I am patient. And I say the same thing about my artistic wigs. Sure, there is a talent that comes from years of experience and some artistic ability, but the main thing is patience."
Getting started with The Mighty Wig
"I spent 9 years working behind the chair as a traditional hairstylist. I started volunteering in a local community theater and a university theater as a hairstylist as a creative outlet when I was 21.

"While working with the Robert E. Johnson Theater at Murray State University, I worked with costume designer Heidi Ortega. She is the one who suggested I pursue a professional career and got me my first job at the Utah Shakespeare Festival in 2013. From that point I was hooked and have pursued a career in wig making ever since.

"When Covid hit and theater took a long pause, I decided to take my unemployment money and invest in a studio to pursue wig making in a new way."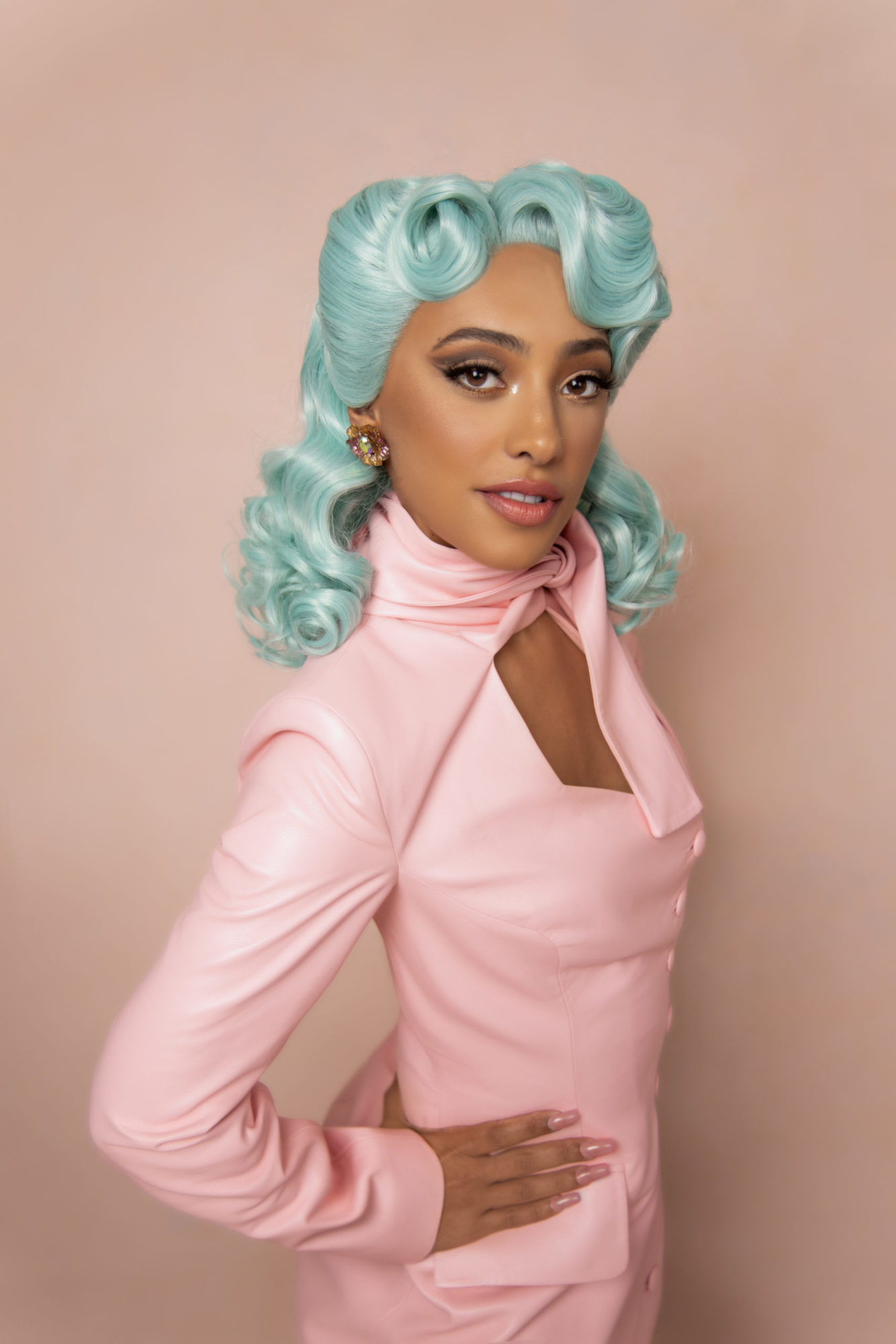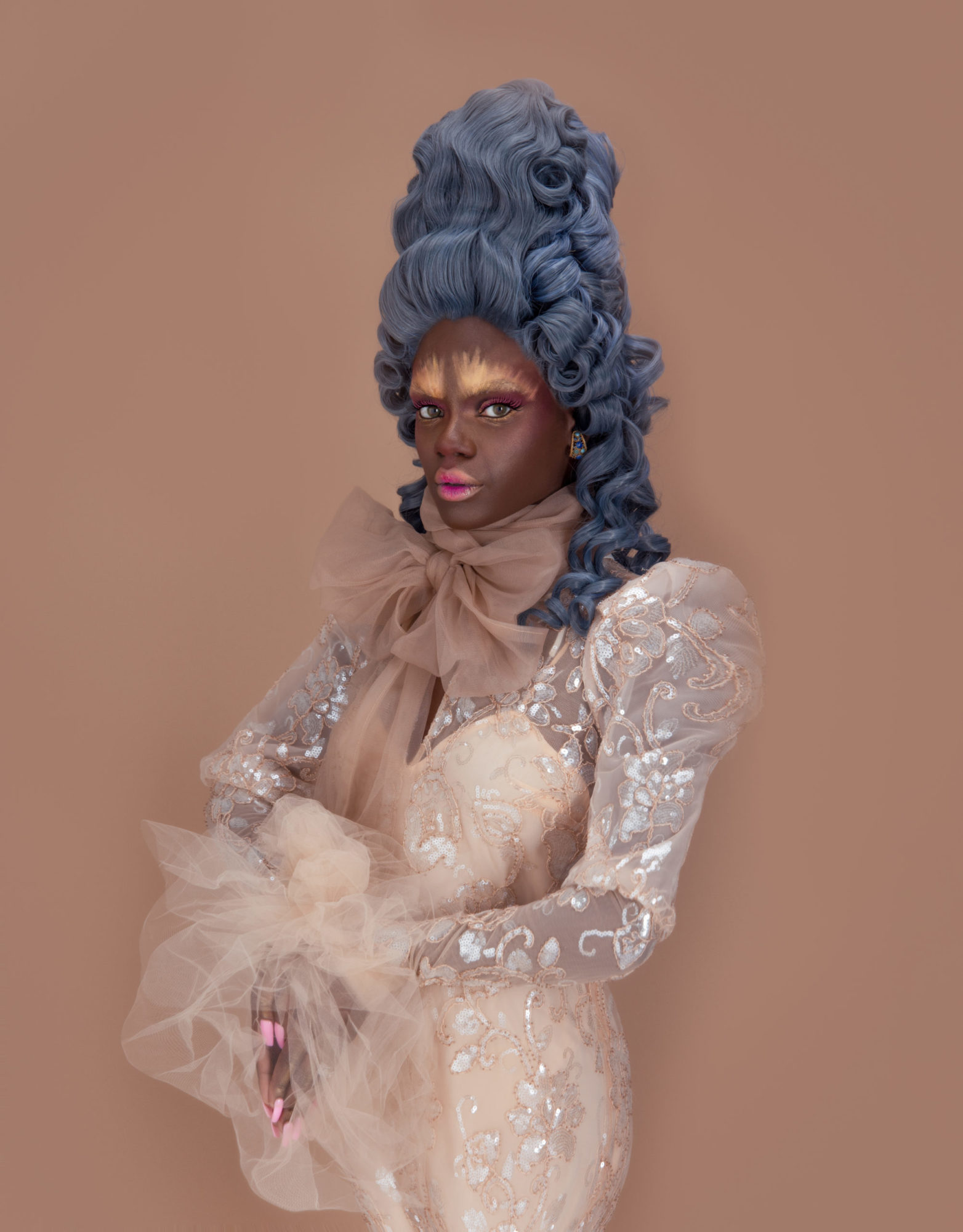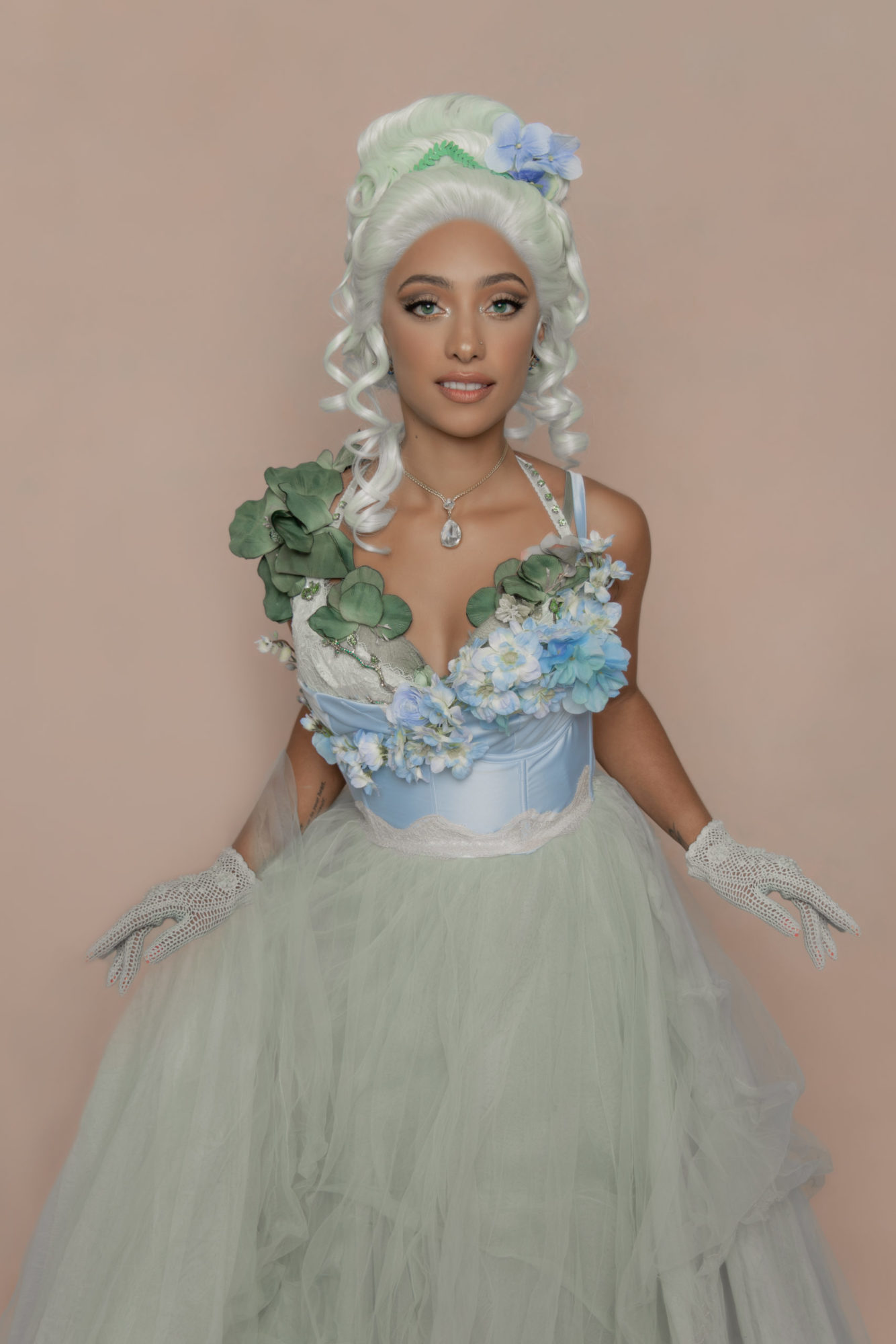 Siobian and Saray got connected through a mutual friend. Siobian made a post on Instagram through her account, The Mighty Wig, and this friend sent the photo to Saray and suggested they meet. From there, they met in-person and started an incredible artistic journey for the both of them.
"Working with Saray has completely changed the course of my career. I have had more artistic fulfillment with her than I ever have. We give each other free range to do what we are good at: my wigs and her photography and styling. She has invited me into her world with complete open arms. I never knew this path was a possibility. I have always wanted to be an artist and for the first time in my life, I truly feel like one."
"Every wig is different. But in general, when I am making my creative wigs with Saray, I decide on a color and a shape. Possibly an entire concept, but usually not. Saray and I brainstorm by looking at pictures online, what she has in her wardrobe, and fulfilling any creative aspirations either one of us have. After that, I buy all the supplies and plan out the internal structure of the shape. Sometimes, I build a cage out of millinery wire or use Styrofoam or padding. After that, the hair pretty much takes control. I am very much of the mindset that art is letting go and just letting the process go whatever direction feels right in the moment. The wigs can take anywhere between 15-60 hours."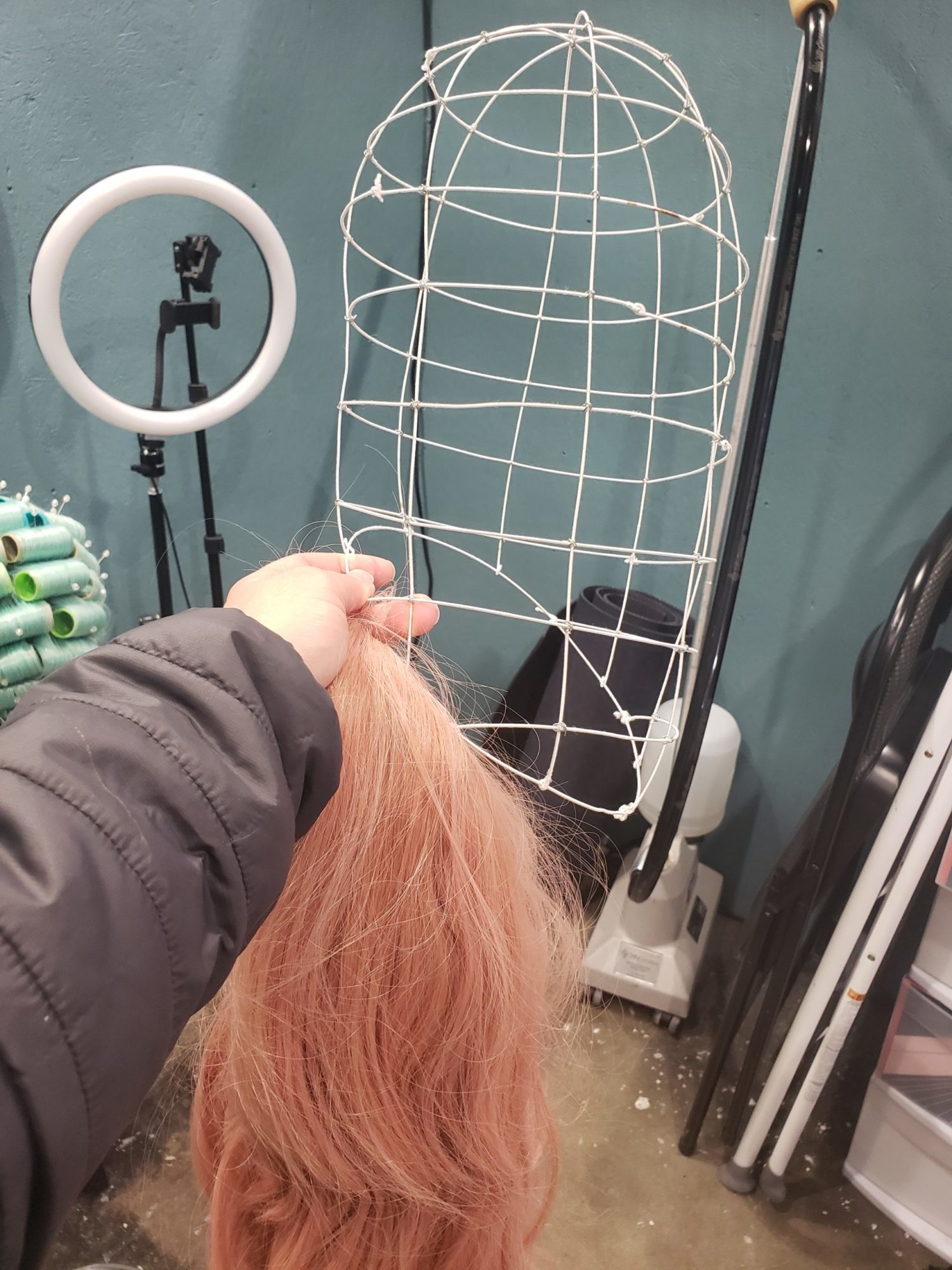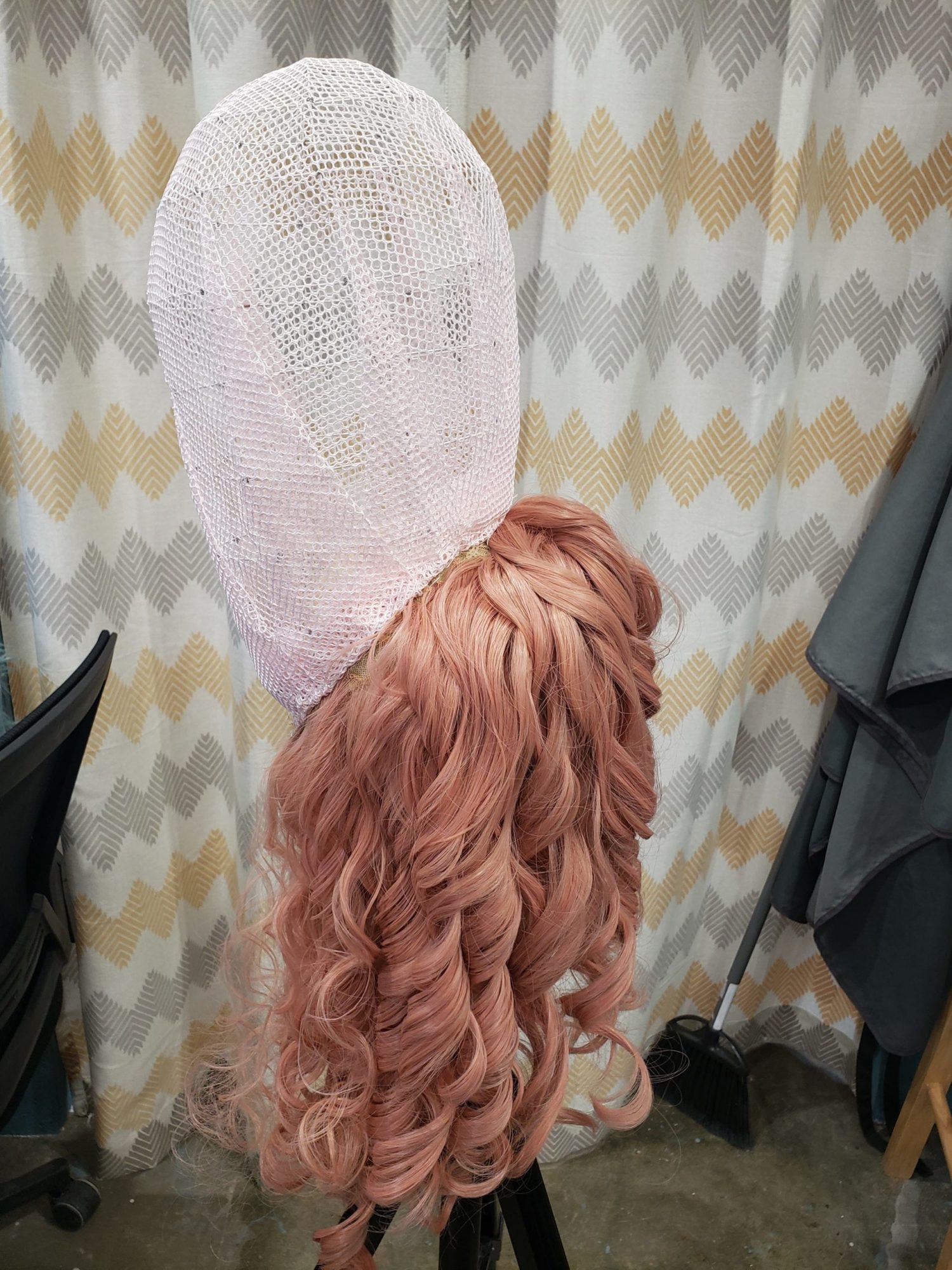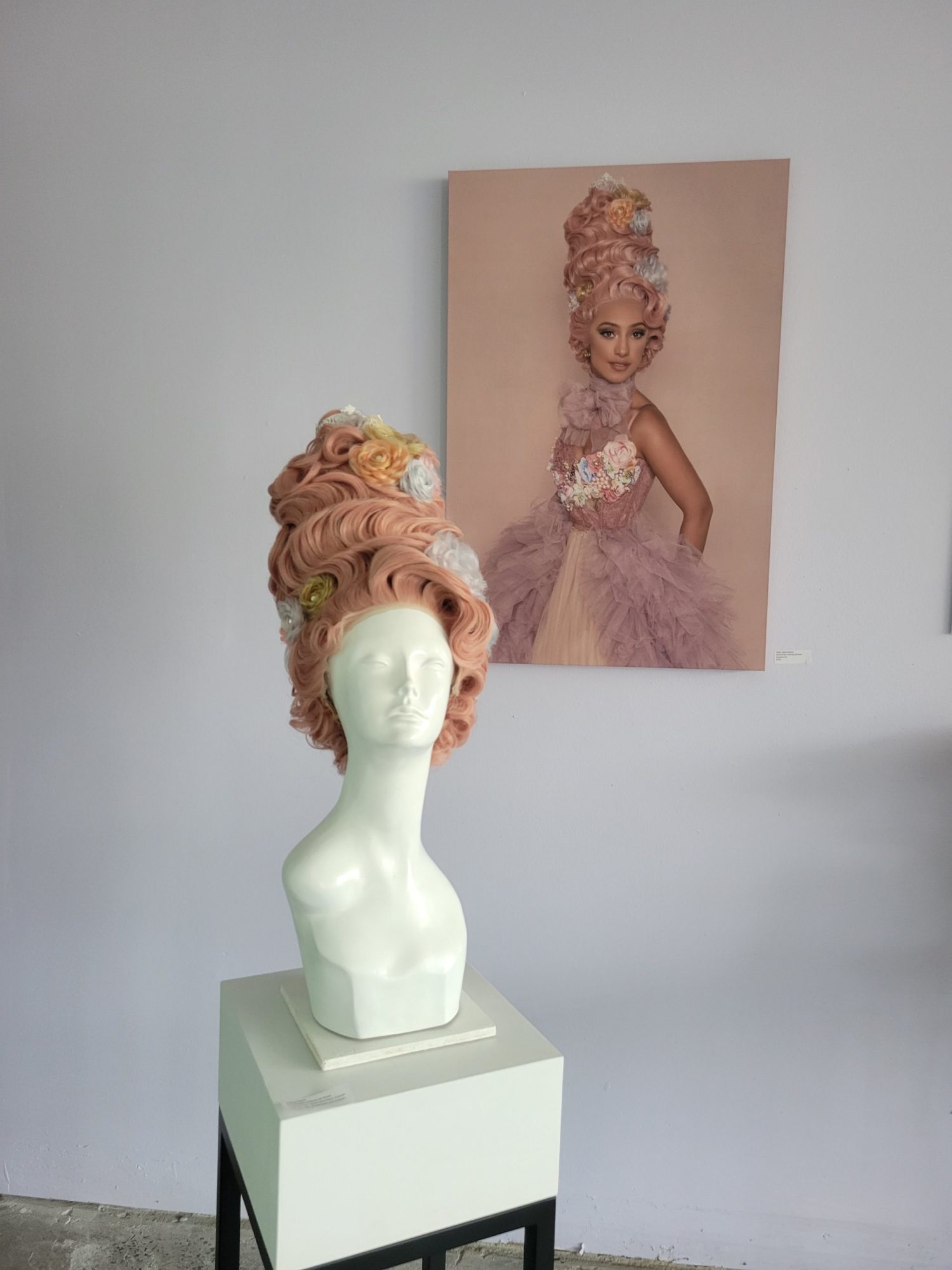 "When it comes to my natural hair wigs, it is a process of consultation and sourcing the hair. Since covid, hair has been harder to source, so this is the hardest part of the process. Once I get the materials, I take a mold of my client's head and I build the foundation of the wig. Then I add the hair by tying the hair into the lace foundation, known as ventilating. This can take around 200 hours give or take."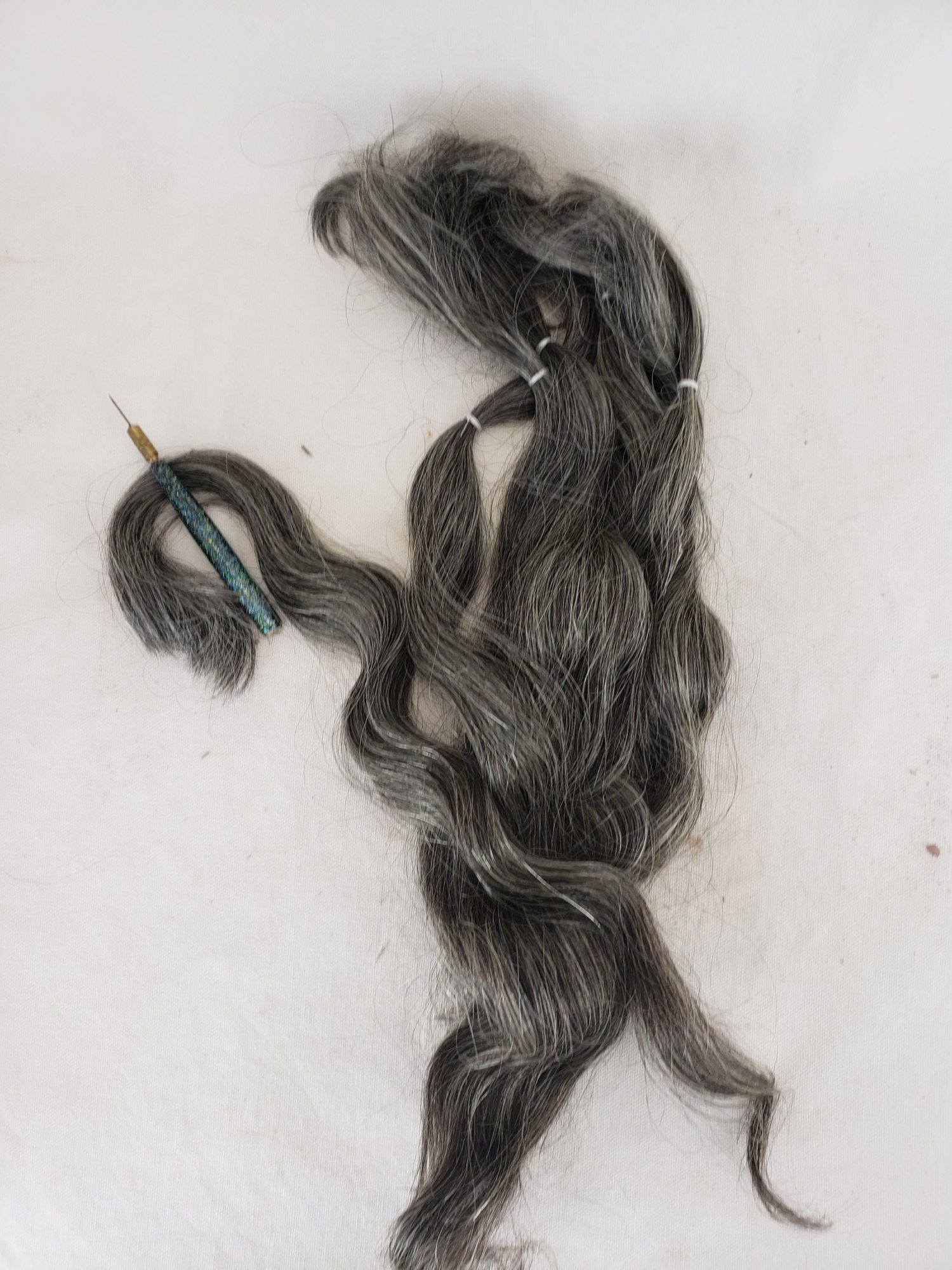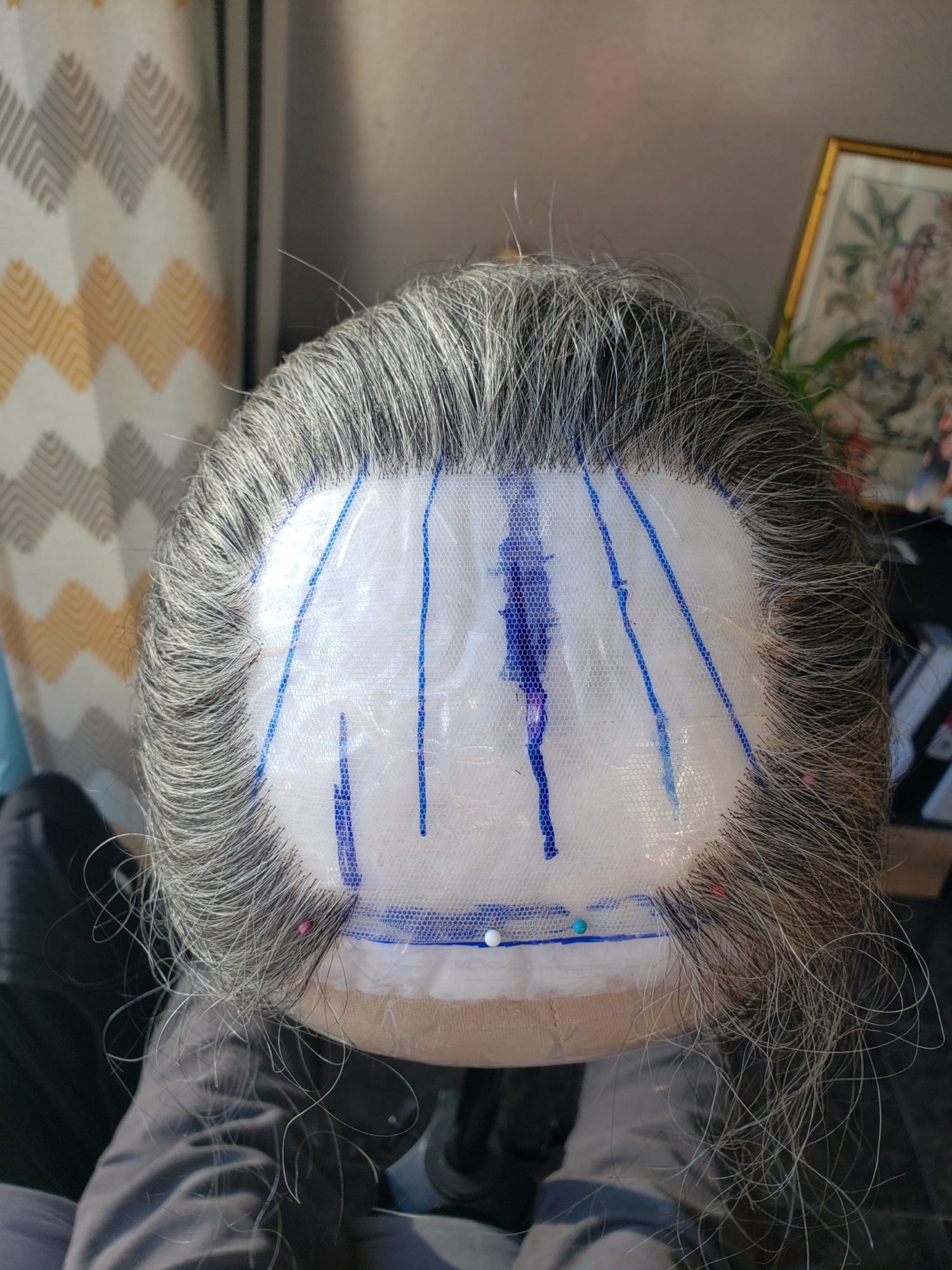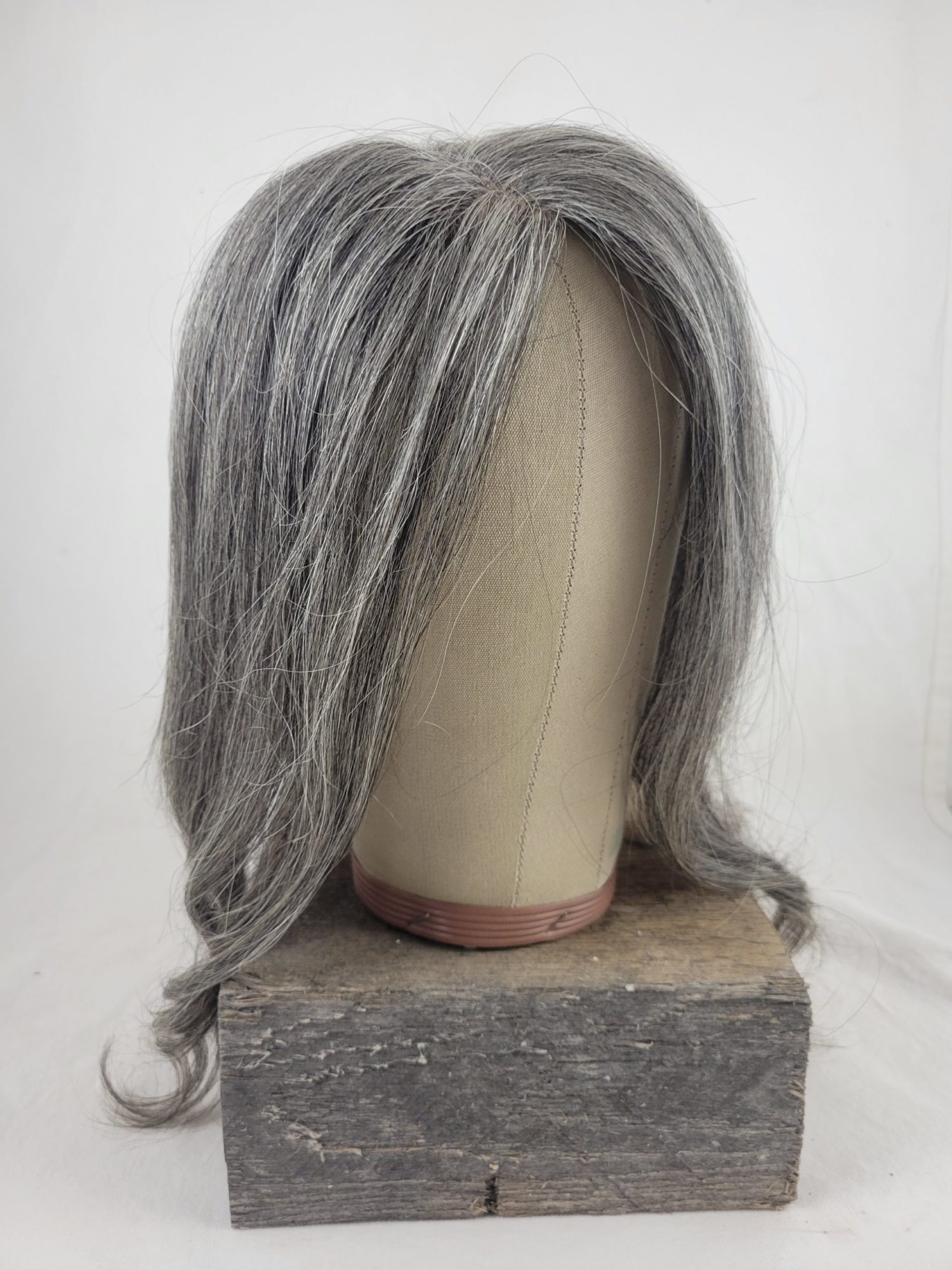 Siobian shows her patience and dedication with every new wig she creates. You can find Siobian on Instagram @themightywig and Facebook @The Mighty Wig.